It all started when she rolled on me at the bottom of a valley!
That was over ten years ago… we've covered a lot of miles and made many memories since then.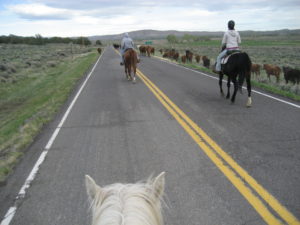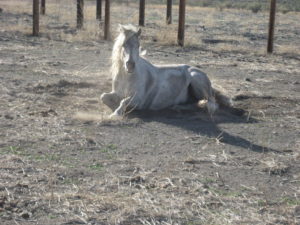 When I arrived at Cody airport in Wyoming during a post-university gap year, I never imagined that I'd return to the UK with a horse! Ginger caught my eye a few days into the trip, and so I asked
MaeCile if I could ride her, knowing nothing of her background at the time. That first ride was one I'll never forget, and I quickly learnt that no ride on Ginger would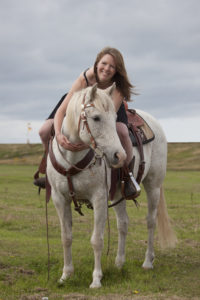 be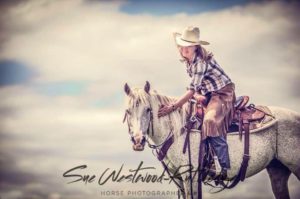 boring. As the days and weeks went by, we drove cattle together, wrangled horses, went shooting, barrel raced, 
camped under the stars having ridden up to ten hours per day, and I grew more and more 
attached to her. There was, however, one problem… she was Nate's top horse and wasn't for sale, which I didn't know until partway into my time on the ranch. I will always be grateful for Nate and MaeCile for letting me take her.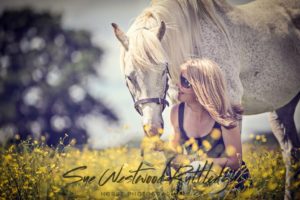 I used a British company called Equine Logistics to transport her to the UK. They were brilliant and organised every leg of the journey, and although I wasn't able to travel with her, they kept me informed at every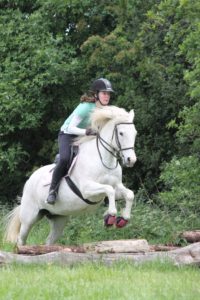 stage. It took around 6 weeks from leaving the ranch to arriving at her new home. She was held in quarantine in Texas, from where she flew from into Holland, and then travelled to the UK, clearing customs in Kent. She arrived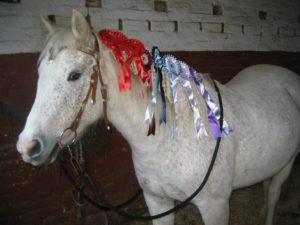 very tired and confused, but had clearly been well cared for.
The early days with Flicka (I renamed her) in England weren't easy- she'd rear at motorbikes, buck and bolt for home if anything spooked her, and refused to load in a trailer. None of these were problems she had in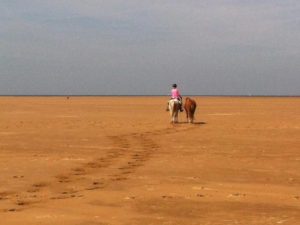 Wyoming, so I knew that we could work past them, and we did. We tried as much as we could – reining, dressage, jumping, endurance rides… we weren't very good at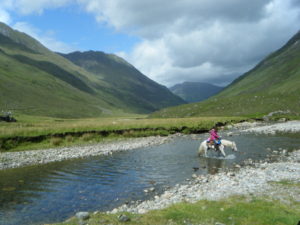 anything, but we had fun! Our most memorable ride was a 150-mile ride in the Scottish Highlands. Ten years on, we still enjoy going on long rides and exploring new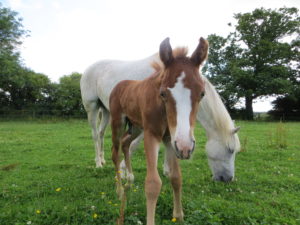 places together, she still has a mind of her own, and she still makes me smile.
As well as ten years of happy memories,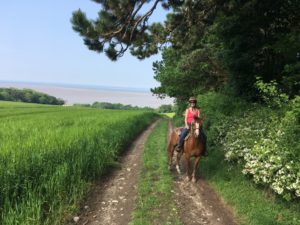 she's also given me a beautiful foal, Cody, bred from American quarter horse Southern Comfort also imported from the US. Cody is 4 years old now and already proving to have both his mother's brains and beauty!  He seems to be loving life as a ridden horse. If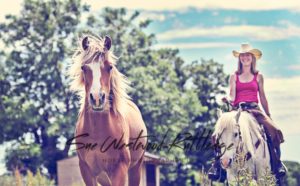 I have half the fun with Cody that I've had (and hopefully continue to have) with Flicka, I'll be very lucky.
My time in Wyoming literally changed my life and I would recommend it to anybody with an interest in horses. If you do fall in love with a horse though, try to make sure it's one that is actually for sale!