Yellowstone, Thermopolis and Cody have so much to offer to round out your ranch vacation or gap year holiday!  When you start researching Yellowstone, here is some information our guests have put together based on their experiences.  It's impossible to do it all and can seem overwhelming, but the more you learn about the area before you come, the more you will appreciate it once you arrive!
Yellowstone Route Chief Joseph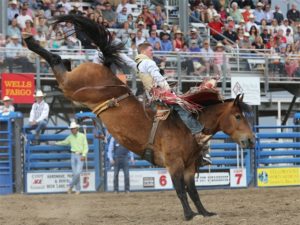 Cody Nite Rodeo
Cody, Wyoming is the Rodeo Capital of the World! Cody Nite Rodeo holds rodeos every night June-August with bronc riding, bull riding, team roping and barrel racing for adults and kids and is a must-do for your ranch vacation or gap year holiday!
Hot Springs State Park – Thermopolis
The World's Largest Mineral Hot Springs are open year round, including holidays. You can swim, slide, or just relax and soak in the water at Hot Springs State Park.
Wind River Canyon White Water Rafting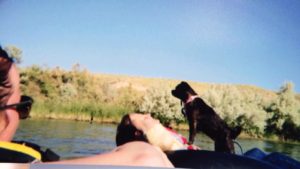 Wind River Canyon Whitewater & Fly Fishing offers your choice of exciting and challenging whitewater rafting or trophy trout fishing on the Wind River as it makes its winding descent through the spectacular Wind River Canyon.  Our favorite is a relaxing float down the river in an inner tube.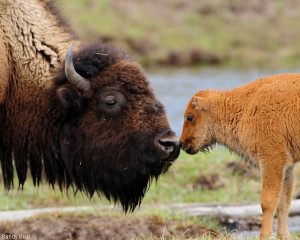 Yellowstone National Park
The world's first national park, Yellowstone National Park contains more than two million acres of steaming geysers, crystalline lakes, thundering waterfalls, panoramic vistas, and a remarkable diversity of mammals, birds, and fish.  Here are some tips for including Yellowstone in your trip to HorseWorks Wyoming.
Boysen State Park and Swimming at Boysen Reservoir
Boysen Reservoir is a reservoir formed by Boysen Dam, an earth-fill dam, on the Wind River.
Boysen State Park is one of the larger parks in the Wyoming State Park System. It lies at the south end of Owl Creek Mountains at the mouth of Wind River Canyon, and it's now part of the Wind River Canyon Scenic Byway.
Kirwin Abandoned Mine
The Gold and Silver Mining Town of Kirwin. The old mining complex is near Meeteetse, Wyoming, at the head of Wood River Valley. The town once had a population of around 200, consisting mostly of Miners.
Cody Firearms Experience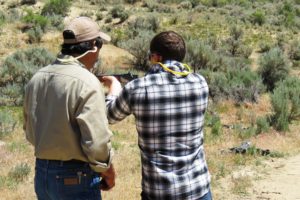 At the Cody Firearms Experience you can shoot Buffalo Bill's Guns!  Their mission statement is, "To provide a quality environment that explains the historical significance and evolution of firearms in the old west that teaches firearms safety and use, and allows people to experience that history through the actual use of firearms."