We often hear from vets how people get out of vet school with no experience catching or handling a horse. They can respect a horse at a distance but can't handle them up close. A working ranch internship at Horseworks Wyoming is the perfect way for people wanting hands-on experience with large animals to advance their careers. But instead of us telling you, why don't we let our previous interns share their experience?
Kaylyn Birchmeier's (20, pre-vet student):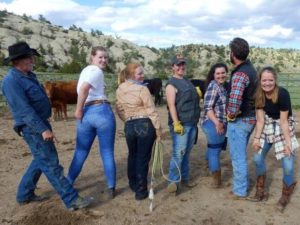 HorseWorks Wyoming has given me many opportunities to expand my knowledge and experience with large animals upon applying to veterinary school. Not only did I get to work first-hand with the animals at the ranch, but I also had opportunities to work with local veterinarians for various reasons from castration to lameness testing. The vet I worked with, Dr. Gould, was very willing to explain issues, why they occur, and how to go about diagnosing/treating them. With this, the experience not only broadened my knowledge, but it also solidified my dream of becoming a large animal veterinarian.
Cara McNamara (20, pre-vet student):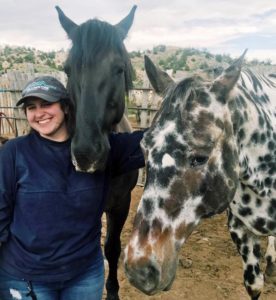 These last two weeks at HorseWorks Wyoming really were a dream come true! Not only was it a great way to wind down from school and gain valuable large animal experience, but I also am going home more confident in my horsemanship and riding skills! Getting to live and work like a cowgirl on an authentic working ranch has been so much fun and I'll definitely be coming back to do it all again. This internship will definitely be added to my vet school application to set me apart from others! I recommend this program to any pre-vet student who wants to gain experience working with horses and cattle, or just want a fun way to gain more hands-on experience!
Both Kaylyn and Cara were with us in May 2018.