Governor orders quarantine for visitors to Wyoming as state's COVID-19 cases rise
Gov. Mark Gordon on Friday ordered all out-of-state visitors to Wyoming to self-quarantine for 14 days and extended until the end of April the orders closing schools and some businesses in the state.
The order came as the number of coronavirus cases in Wyoming grew to 166, and Gordon said during a news conference that officials expect the coronavirus outbreak to peak in Wyoming in May.
"What we're looking at is our peak coming sometime in early May and our behaviors, we will look at on a regular basis, but we're hoping that by sometime in May, we can look at the metrics … and have good news for the people of Wyoming," he said.
Gordon, in a Friday news release, said any person visiting Wyoming for non-work purposes is to self-quarantine for 14 days or until the end of his stay.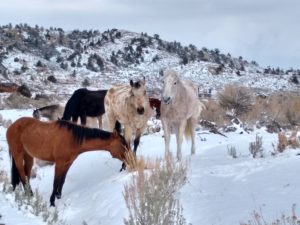 Gordon said the directive is designed to discourage people from visiting Wyoming until the COVID-19 outbreak is over.
"We know that travel from another state or country is a source of COVID-19 infections in Wyoming," he said. "Visitors from neighboring states have strained the resources of many Wyoming communities, so we are asking them to do the right thing to protect the health of our citizens and the resources of our rural health care facilities."
---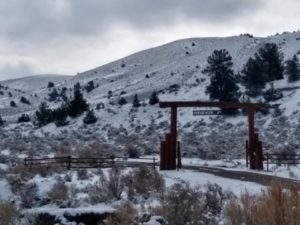 This Issue:
Wyoming & Ranch COVID-19 – update
Speaking from Experience – Aly completed the 1000k Mongol Derby, started a travel business & now travels the world horseback!
Looking ahead to 2021
Western Equine Center gains momentum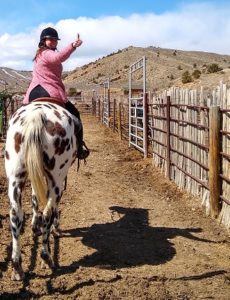 Next Issue: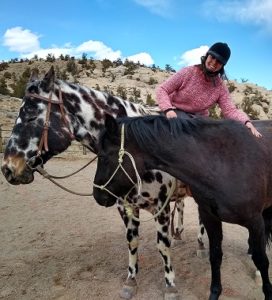 Be careful what you ask for – you may get it!  Leire from Spain dreamed of immersing herself in Western ranch life.  Now at HorseWorks and unable to return to Spain due to COVID-19, she speaks from experience about living her dream longer than planned.

2021 schedule, discounts & booking cut-off dates
---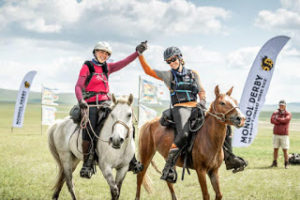 Speaking from Experience
Aly completed the 1000k Mongol Derby, started a travel business and now travels the world horseback as the nomadic cowgirl!
I don't know how to capture my HorseWorks experience in words. After my first visit in 2016 I've come back every year. The ranch has become my home away from home. The people there have become family.  You never know what to expect on a single day but it's always an adventure. For those willing to be open to new things and be flexible, it's the best thing you can do. I have grown as a person, discovered more about myself and developed my own strengths.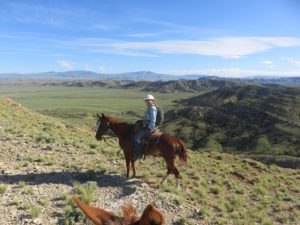 Many amazing opportunities at the ranch have shaped me into a more strong and confident woman!
When I first came to the ranch I was shy and quiet. MaeCile and the wranglers taught me so much and inspired me to come back and become a wrangler myself. Being a wrangler, I inspired others and helped them grow and realize what they wanted to do in their lives. It's very special to be a part of someone's adventure and see how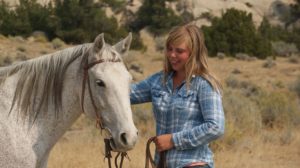 they grow. I got to teach guests, train horses, and experience every aspect of ranch life and living in the Wild West. Being out on the trails in the wide open spaces of Wyoming feels like true freedom. There is nothing that compares to it. It's just you and your horse in that vast, beautiful landscape.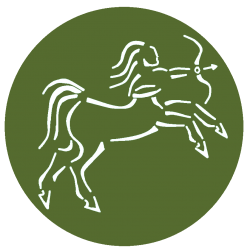 HorseWorks helped me accomplish amazing things these past years, like finishing the toughest horse race in the world, The 1000 kilometer Mongol Derby. I have started my own business, a horse travel agency. The trip in 2016, that was supposed to be a one time thing, inspired me to travel more and work with horses in different countries. I've been to South Africa and Iceland for work and have done riding trips in Kenya, Albania, Spain, Turkey and India. Years ago, I would have never thought I'd be travelling the world on horseback.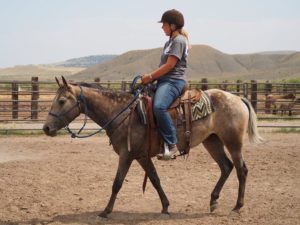 My horsemanship skills have vastly improved through the opportunity to work with lots of different horses at HorseWorks, even training "my own" young horse, Missy. I didn't realize how many different aspects go into handling horses and being around them. I owned a horse for years, rode at many different riding schools and tried different disciplines but MaeCile's knowledge of horse training really helped me develop skills without which I could not have completed the Mongol Derby.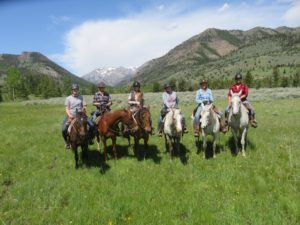 I am very grateful to HorseWorks and MaeCile for her trust in me and for giving me the chance to learn and grow and experience everything HorseWorks has to offer. The ranch truly feels like my second home. As soon as I step off the plane in Cody or we drive under the sign towards the ranch, I feel like I am where I belong. It will always have a special place in my heart and I can't wait to go back!
This is the link to our travel site, Centaur Trails:
https://centaurtrails.com/paardrijvakanties/
My blog has all of my derby stories: https://thenomadiccowgirl.blogspot.com/
And this is the official derby site: https://www.theadventurists.com/adventures/mongol-derby/