Vet Students!  I Found the Perfect Ranch Externship!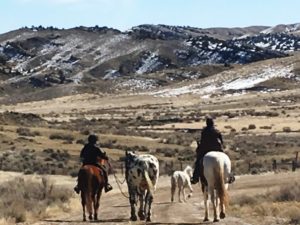 Wyoming has changed my life and it could be a potential home someday!   I've been making decisions people might think are crazy.   The whole ranching lifestyle has always been something I love, but I had stopped going out to ours for such a long time because I am so busy and it's an hour away from my home. Since I came back from HorseWorks, I have dedicated more time to going to our ranch and practicing the stuff I learned on our horses – a lot of groundwork, hindquarter yield, forequarter yield, lots and lots of circles.
I'm trying to be more gentle on my horse's mouth, so I'm t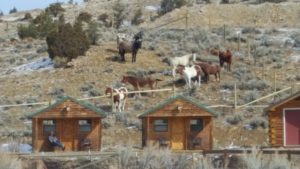 rying to stay away from yanking back.
My week at HorseWorks Wyoming made me realize how big this world is and how many opportunities there are to learn new things.  I feel way more confident in everything I do. I came back home with my head in the game!  I put more effort into things I don't like and I have seen improvement in school and everyday life!