"I can't wait to go out to Wyoming again this summer and learn more at the Western Equine Centre. The great thing about this program is that there are so many different horses to work with, all with their own personalities and experiences. I believe every horse can teach you something different and valuable!"- Aly van der Meulen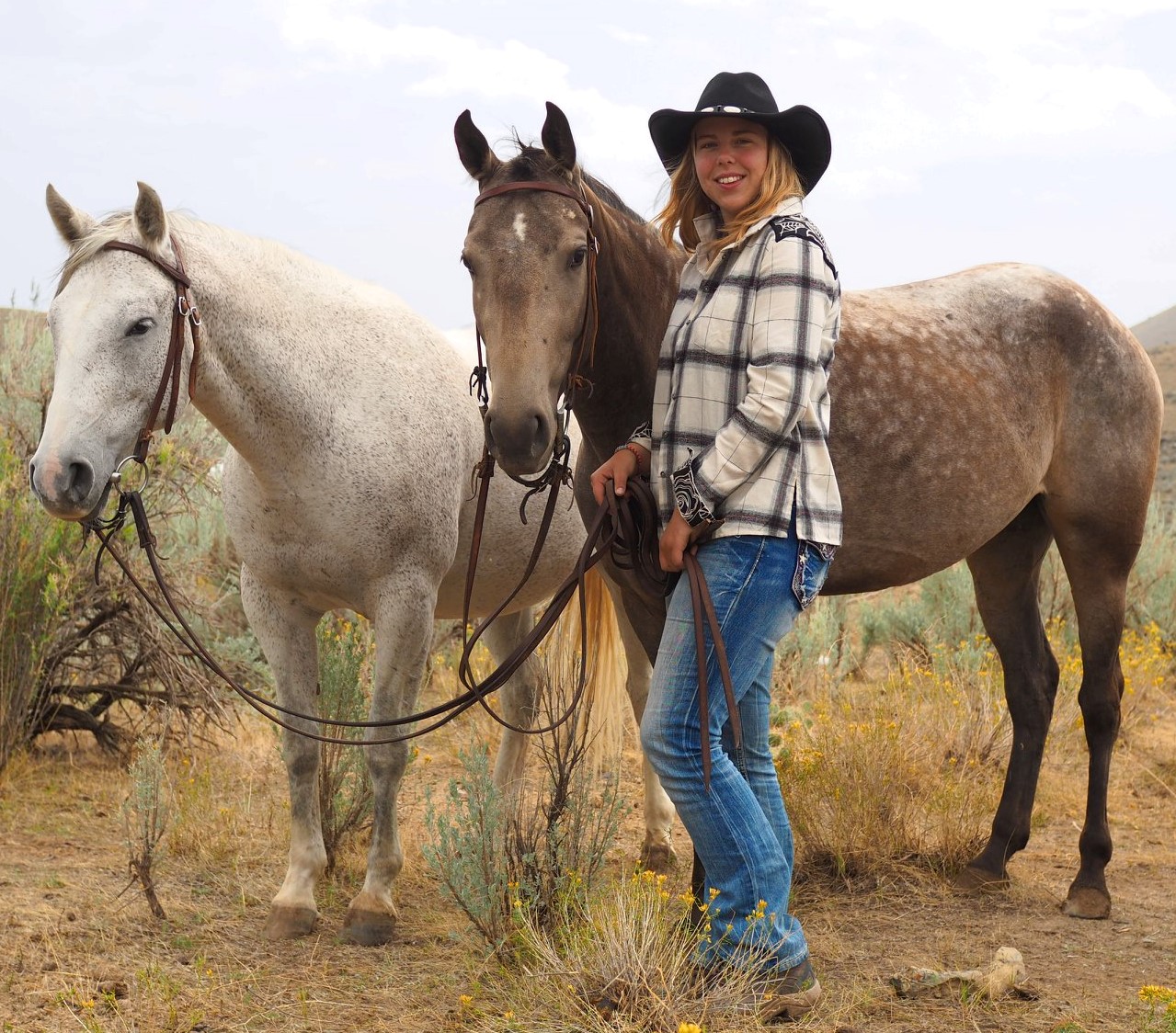 One of the greatest gifts I got in Wyoming is my knowledge of horse training. When I first came out West, I had ridden for over fifteen years and even had my own horse. Working with my own horse had been a bit of a process of trial and error. She was backed (ridden) when I got her but the only thing her former owner did with her was go on walks with his daughter 'riding' her while he was leading the horse. She didn't have great balance and would often bolt when I tried to trot or canter.
If I had known then what I know now, I would have done things completely differently but as it was, I took lessons with a dressage instructor and would let my horse run around the arena for 15 minutes before getting on, so she would 'behave'. Things did improve eventually though, and I was even retraining my horse to ride Western when I finally went to Wyoming.
I had been thinking about going to HorseWorks for three years, because I always dreamed of living on a ranch but also because I wanted to learn more about horse training and do better with my own horse, or a next horse. I was so impressed by MaeCile's knowledge of horse training. Some of the concepts she used were similar to what we do back home, but she knew so much about horses' behavior and how to communicate with them.  I immediately knew this was the place for me to learn.
In the years since my first visit, I have been lucky enough to come back many more times. The second summer I visited, MaeCile let me work with a young horse named Missy. With MaeCile's guidance, I worked with her on the ground, eventually saddled her and even packed her, something I'd never done before! What impressed me most was the amount of stuff you can do to prepare a horse for carrying a rider. Many people in the Netherlands just put a saddle on, get on and wait till the horse stops bucking.
A year later I was even able to ride Missy! My first ride with her was on a rope halter, something I've learned is so much better than starting a young horse with a bit, and it was amazing. I can't even describe the feeling of gratitude I felt that Missy trusted me to ride her and MaeCile trusted me to work with her. Getting to experience the whole process of starting a young horse has been so interesting and rewarding. I have also gotten to work with many of MaeCile's other horses, some with more experience than others, and learned to work with horses with very different personalities.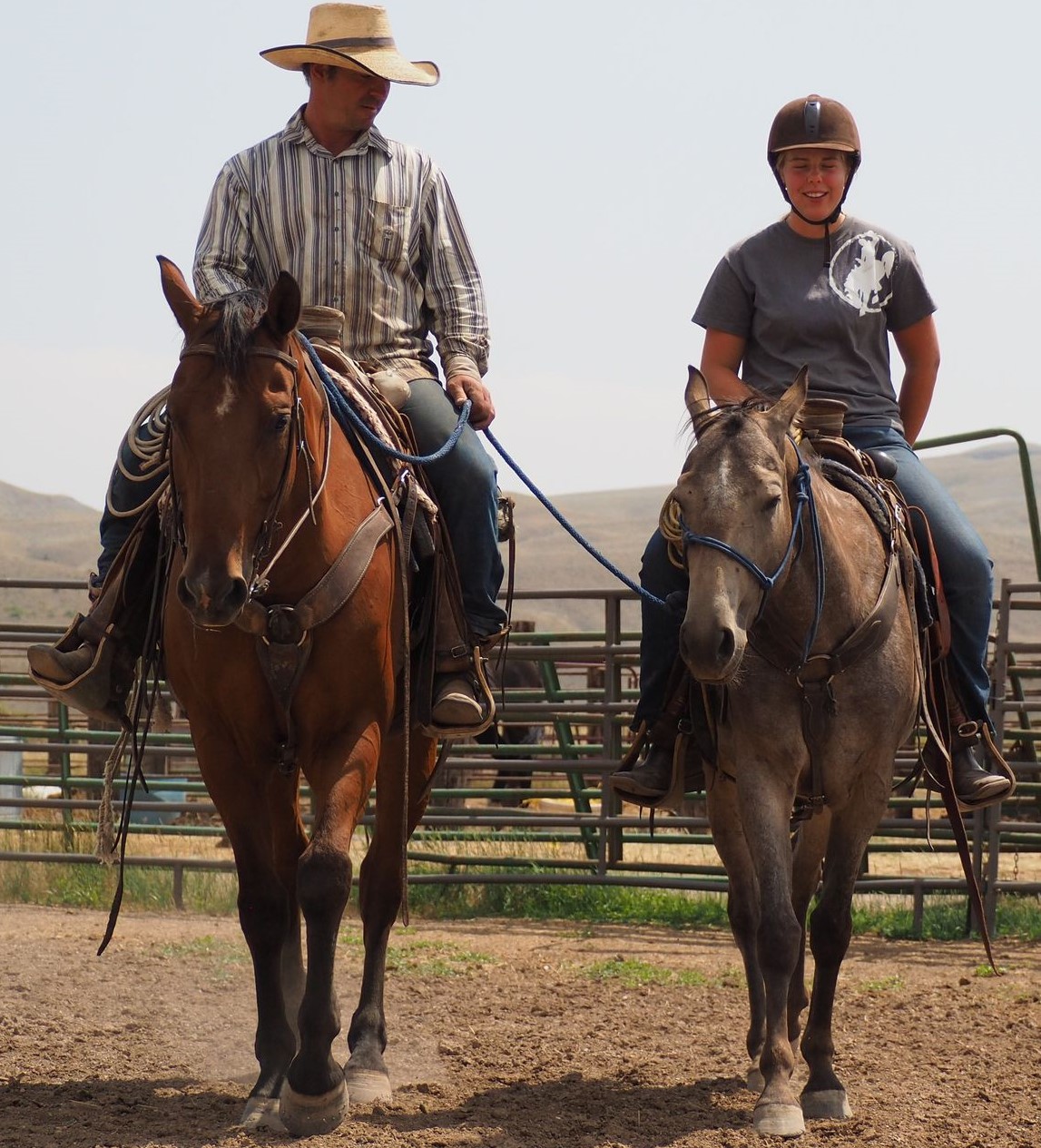 The skills I've learned at Horseworks have helped me in many ways, but especially in 2019 when I rode in the Mongol Derby. Dubbed the toughest horse race in the world, it's 1000 km (625 miles) in 10 days endurance ride on semi-wild horses. All the horsemanship I learned in Wyoming gave me the courage to take on this incredible adventure and got me to the finish line. It was an experience I wouldn't have missed for anything but one that never would have happened if I hadn't worked with MaeCile.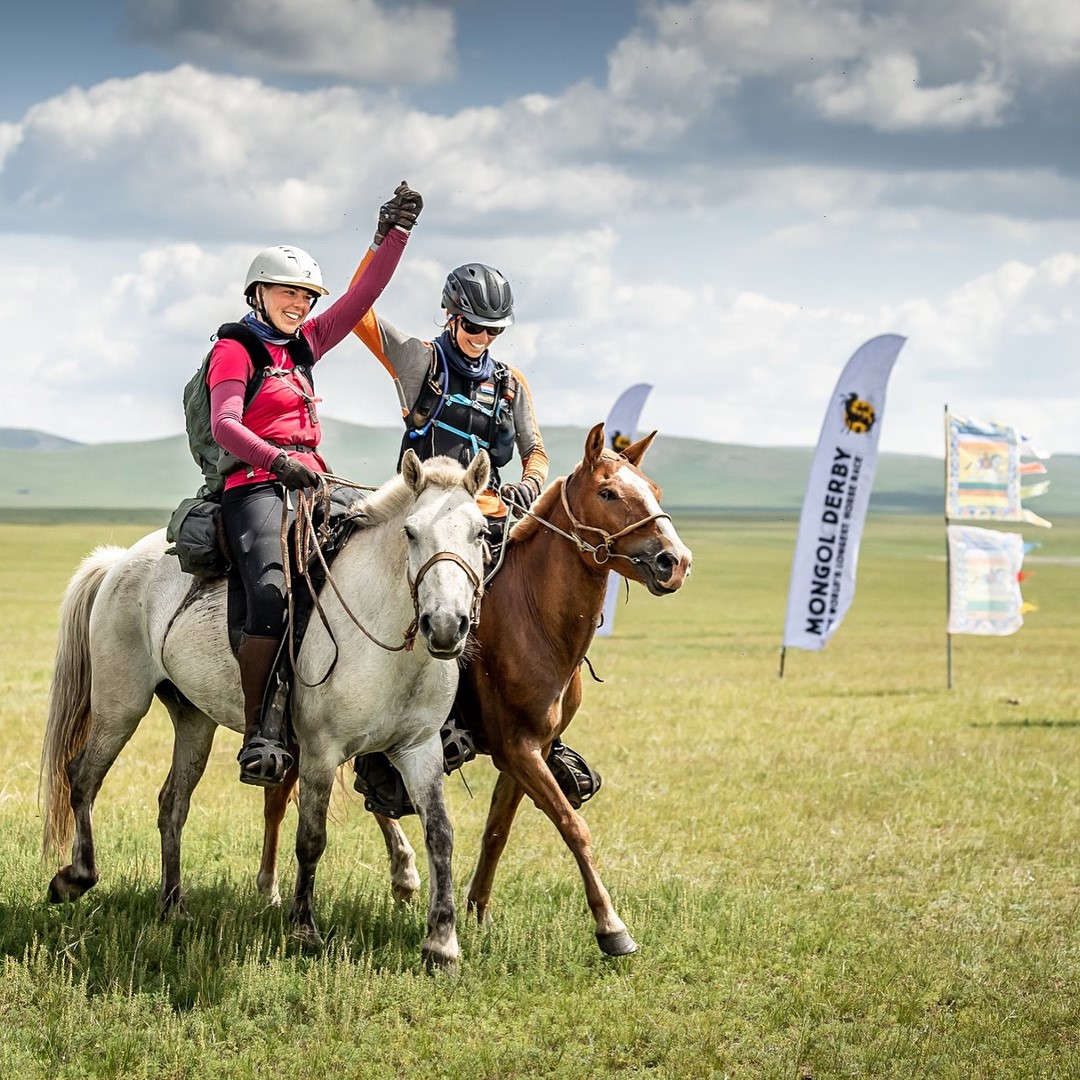 The past few years, I have also been able to pass on the knowledge I gained to others. I was asked to work with various horses in the Netherlands who had 'problems', like the little mare who would bolt on trail rides and the Irish Cob who kept pulling on the reins. It was very special to help these horses and their owners and watch them grow together.