Booking your Western horseback riding vacation or gap year holiday for one, two, or three weeks is easy!
Whether your Western horseback riding Vacation will be for one, two, or three weeks, the forms are the same.
1.  Print and fill out the Application and Booking Form, scan or photograph them and attach them to an email them to ride@horseworkswyoming.com.  Be sure to include your preferred dates.  As soon as we receive your forms, we will get back with you right away about availability.
2.  Please research visa requirements and email us if you have questions about flights. From London to Cody may be about £600 ($1000) for a return flight if booked early enough.
3.  Review Refund & Insurance Policy
4.  After we get back to you about availability for your preferred dates, make your $500 deposit to hold your place by credit card, bank wire transfer, personal check (US residents), PayPal (below), or money order.  Balances are due at least 60 days prior to trip start dates unless an alternative payment plan is agreed in advance.
5.  The packing list is available on line for your convenience.
6.  If you are planning off-ranch activities, you should consider renting a car.
Your horses are waiting!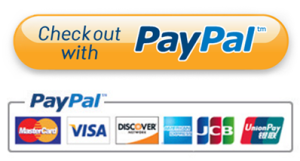 HorseWorks Wyoming, 3591 Brown Lane, Thermopolis, WY  82443