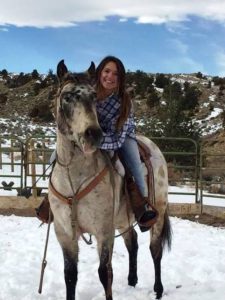 Horseworks Wyoming Worked for Me! One year ago today, Horseworks Wyoming came into my life. As I celebrate this one year anniversary with this special place, I can't help but reflect on all the great, happy, and even, sometimes, challenging times that occurred over the past 365 days. I never thought what was supposed to be a three week visit on a ranch in Wyoming would turn into the best year of my life. There are so many people that I would like to thank for this experience, but the two people I owe it all to are MaeCile and Nate Brown. Without MaeCile's confidence in me, I don't think… [more] ""
Hannah Hoffman, April to November 2015, Intern and Ranch Family Member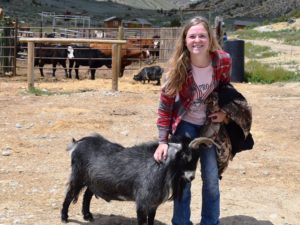 My internship at HorseWorks Wyoming was an opportunity of a lifetime. I not only became a better rider, but also a better farmer and gained skills that I can use in my future career. I thought I had pretty good work ethic before, but when I arrived home from the ranch, I wanted to do so much more around the farm. I was constantly wanting to be on the move, and I had a new energy about me. I wanted to put what I learned there to the test with my own horses and cattle. I gained confidence in talking to people and teaching people about riding. I gained problem… [more] ""
Ashton Light, Intern 2016 and Ranch Family Member, Agriculture Business Finance and Management Major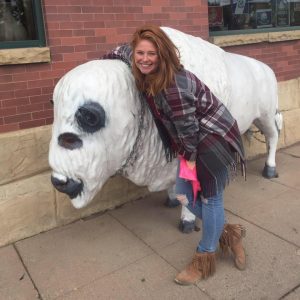 Horseworks was not only a great vacation but a life changing experience. It changed my attitude towards both humans and animals, by increasing my appreciation and love for them both! Horseworks gave me a new work ethic and massive sense of achievement and worth when completing on the ground ranch tasks! I truly fell in love with this place and miss it everyday! Thank you for having me MaeCile….I will be back very soon.
Rachel Fitzgerald, Intern 2016 and Ranch Family Member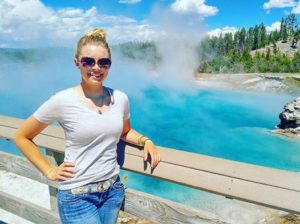 My gift is MaeCile. How she helped me train the horse and gave me tips and tricks on how to do it.  Learning how to train a horse is my big takeaway .
Ali Hutchinson, Intern 2016 and Ranch Family Member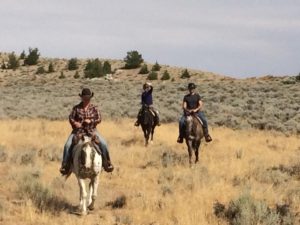 I'm just reflecting on all the time I've spent at the ranch, and I'm just realizing this now. When I first went there, I was pretty quiet, probably even shy. But getting to know so many different groups of guests really taught me how to interact with different people. I often remember learning about the animals, learning about ranching. But one thing I'm just realizing I really learned out there at HorseWorks was how to communicate with different people. And I can see that skill in my job on a daily basis. You really offer a tremendous program!!
Ben Ouyang, Intern and Ranch Family Member and Practicing Veterinarian
Ranch Family Members are former Interns who return frequently to the ranch and remain actively involved in the life of the ranch following their Internship.