E-mail ride@horseworkswyoming.com to hold your dates for the number of people in your group. You may include the names, heights, weights, riding experience, emergency contacts and allergies of the participants so that we can reserve appropriate horses that you will enjoy riding.
Fill out the Booking Application & Liability Release.
For Internships, fill out the Ranch Internship Application.

UK Interns do not need a Visa. Simply fill out the Esta form. The application costs just $14.00US when done directly at that website. There are many websites that offer to do this for a person, for a much higher price. Please email us if you have questions about this process or about flights. From London to Cody it is about £600 ($1000) for a return flight if booked early enough.

Review Refund & Insurance Policy
Make your deposit check payable to HorseWorks Wyoming — $500 for Internships.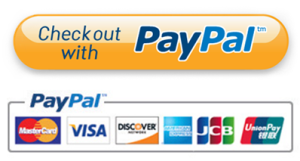 Make copies for your own records.
Submit your Booking Application & Liability Release and/or Ranch Internship Application via E-mail or include with your deposit via US Mail to:


MaeCile Brown Massie
HorseWorks Wyoming
3591 Brown Lane
Thermopolis, WY 82443

Send the balance due no later that 60 days prior to your arrival.
After receipt of your Booking Application, Liability Release and Deposit, we will send you a receipt and additional information. The packing list is available on line for your convenience.
If you are planning off-ranch activities, you should consider renting a car.
Your horse is waiting!
HorseWorks Wyoming, 3591 Brown Lane, Thermopolis, WY  82443