Welcome to HorseWorks Wyoming!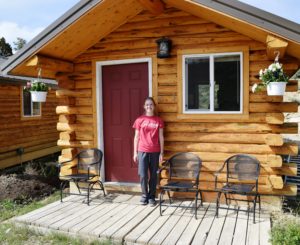 Two-person (twin bed) cabins and four-person (bunk bed) cabins,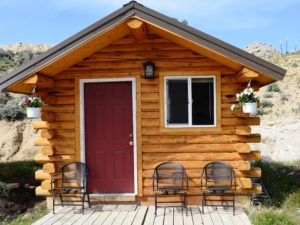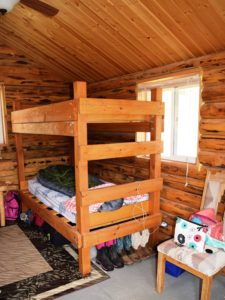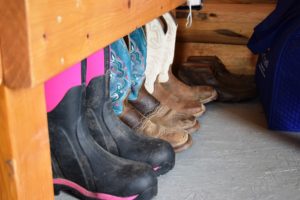 with electricity, heat and area rugs, for a comfortable, quiet night's sleep.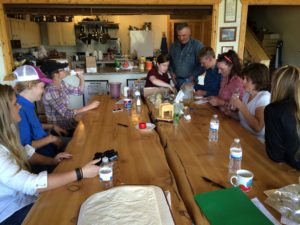 In the Lodge with the kitchen in in the background and a cozy sitting area around the wood stove,  preparing potatoes for baking during an overnight trip to Cow Camp.